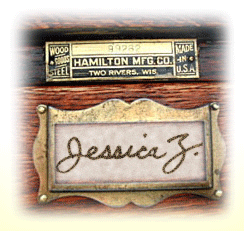 JAZ GRAPHICS is Jessica Z. I specialize in graphic design and illustration services to the graphic arts community, businesses and individuals.

I provide a high quality reliable service creating unique and individual artwork for my clients utilizing the industry renowned Adobe CS6 Mac based software. This includes the essential Photoshop, Illustrator & InDesign applications. Web application software includes Dreamweaver, Flash and Strata 3D for modeling and animation.

Each and every project is initiated with a consultation enabling me to fully understand the needs and requirements of my client. I then produce onlinecasinogo.ng a selection of initial conceptual ideas for consideration in order to finalize a completed design.

I work hard to ensure the client is totally satisfied and always welcome feedback during the development of project(s). I welcome any project time schedule.
I am committed to quality and aesthetics along with an economically positive solution.
For more information please contact me at 262-770-6828 or email jaz@jazgraphics.com.
Thank you for visiting JAZ Graphics.